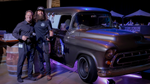 It's not very often you get to take a mid party adventure around the Del Mar Track. With Brant I got the opportunity to do it a few times!
It is always such a pleasure to work along side a professional with years of experience. With our amateur photography skills my draw drops when you get to shake hands with a true artist. It's incredible to watch the man be in the right place at the right time. He mixes and matches good lighting and capturing the right moment in a frame is a whole other world too. Again the word art is very relevant.
Reviews speak for themselves. If you check out Brant Bender Photography you are in for the man of the year. So as you do this and discover his portfolio you definitely see how the passion and pride shows through in the work. Just take a peek at the list high end San Diego wedding locations he has  photographed  including Hotel del Coronado, The Prado at Balboa Park, Paradise Point, La Costa Resort & Spa,  Hilton Torrey Pines, Rancho Bernardo Inn, The Darlington House, Coronado Marriott and the Bernardo Winery.
Brant's Specialty is wedding photography services to couples. His artful eye for composition and pays attention to the details within a couple's unique love story. His dedication to providing couples with treasured images that will last a lifetime, focusing on elements such as lighting, location, and posing to truly make each image is distinctive.
Working with good people across any industry is what is most important. Take it from a fellow vendor. Awesome photos to show our story at an event are what we really look for.  We tip our hat to Brant's professionalism and good looking out.