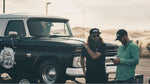 How to Set up a Bar?
Mobile bars are a revolution sweeping the wedding industry. Everybody is looking for something new and exciting to entertain their guests. Beverage caterers are here to help lighten this load and provide professional knowledge with supplies and advice to make your event a success. They should all have quotes prepared for you in a timely manner and answers to your questions from previous experience. That said, renting a bar cart or beer truck can be as easy as giving Tap Truck a call. Most importantly, there are many factors involved in serving and preparing drinks to make you don't run out! Make sure you know these numbers when planning an event. Serving bottled and canned drinks should be simple math along with the ability to handle excess supply. However, it is important to note that there are about 160 12 oz servings in a half barrel keg! So if you order your own beer, make sure you order enough drinks. Don't forget the ice!
What is a Prosecco Truck?
The latest craze is serving Prosecco on tap. For you next event, Tap Truck can serve up some chilled bubbly to you and your guests! Having a classy mobile trailer or bar cart for your guests is cool too. Popular Prosecco carts built like the Hudson Valley Trailer Company and Get Cozy mobile bars, which also owns Bubbles and Brews, can be simple and cute.  Similarly, Bubble tap is a trailer company that houses 2 taps on the side of an airstream / camper that has an awesome pop! The Fizz fellas also have a bicycle cart that can carry drinks for your guests.
A lot of different Prosecco bar styles are out there ready to serve up the good times. Traditionally, the Prosecco bar cart / van is usually a cushman truckster or piaggio ape. These beasts have been in production in Europe since 1948. Though small they can still haul drinks for a party or two with brews and bubbles in style.
Frequently Asked Questions:
Can you put champagne, wine, or Prosecco in a keg or on draft?
Certainly! Sparkling bubbly and wine can be found on tap! It is really difficult to find here in the US, but thankfully there are a handful of companies that carry it. The truth is you can put anything on tap as long as it is in liquid form. So when you chill kegs and put them on a draft system, they have to be fluid and cannot have any solids. Fortunately, there are different kegs you can fill with all types of goodies. Who's thirsty?
How to build a bar cart? How to build a beer truck?
It depends on the crowd you are looking appeal to and the size and type of events. Bar carts or bicycles you can have for smaller events, but trailers, trucks and vans will be able to service larger events. From here you can choose a color and make additional modifications to the vehicle to accommodate a couple taps or a full kitchen. Yikes! This means it's time to retrofit your vehicle or drill some holes in the side of the gorgeous pony!
How to Become an Alcohol Vendor?
Another step is to make sure that you can legally serve alcohol! This was a question we asked ourselves once. Man almighty it is tricky how the ABC, TABC, or TLC laws vary from Florida to Illinois to California. TABC stands for the Department of Tobacco and Alcohol Beverage Control. TLC stands for the Tobacco and Liquor Control and ABC stands for Alcoholic Beverage Control. Some states like New Hampshire, Michigan, Oregon and Washington can have more lenient beverage catering laws. Sometimes laws change in regards to festival permits and other events. So, a tailgate or a concert might have different paperwork when comparing Texas, New York and Pennsylvania.
After we started here in San Diego, we realized some cities have different ordinances when it comes to food trucks. Some towns have their own laws that ban food trucks all together! What a shock! Be sure to check local ordinances because San Francisco might view laws differently from New Orleans or Austin.
We hope you enjoyed this rundown inside building a mobile bar company. Best of luck in your mobile bar adventures!