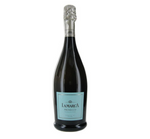 Top Proseccos on Tap in the US - The tricks of bubbles on tap
What's your favorite Prosecco? 
1) La Marca Prosecco,
2) Allini Prosecco di Treviso Frizzante
3)  Mionetto Prosecco di Treviso Brut
4)  Zonin Cuvee 1821 Prosecco Spumante Brut
There is quite the prosecco boom going around! Rightfully so, who doesn't love something with bubbles?! Just to clear the air because we get the question all the time, what is prosecco? 
Prosecco is a product of Italy where the Prosecco grapes, also known as Glera vines grow just north of Venice.  Prosecco has a bold and sweet flavor profile. A fun fact about prosecco is it is not really / legally can be called prosecco unless the grapes are from the Veneto region in Italy! This is according to the EU and Italian manufacturers who have held some big legal battles across the world from the European Union to even Australian grape growers.  So, don't be tricked! The prosecco name and label are tied down to the quality of Italy. Nevertheless, the market continues to boom with world demand in the United States, Africa, Middle East and Asia. 
How is champagne different from prosecco? 
Simply put Champagne is the product of France. Its grapes and method yield these flavors as its base is Chardonnay, Pinot Meunier, and Pinot Noir grapes. When Champagne is developed under high pressure it has fine bubbles as well. Naturally the process and flavor profiles hit the senses a little differently. Give it all a try and let us know your favorite!
In today's world of the mobile bar boom, the demand for bubbles on tap continues to grow. The truth is anything can be placed on tap in liquid form. It just needs to be pumped by special kegs and with correct gases to maintain quality and this can be a real battle It does take a little bit of an expert because there is a science. This is the challenge if the prosecco or champagne is not originally kegged by the producer. Finding Kegged Rose is a bit easier at least in California with our abundant vineyards / wineries. 
Where do I buy Kegged prosecco?  Where do I buy kegged Champagne? Again, these questions come up and sadly it is hard to market any bubbly wine as prosecco even though it has kind of caught on in today's lingo. Some distributors can find such things, but you might need a special license to purchase from them with prosecco being produced so far away.  BevMo!, Wine Warehouse, Keg and Bottle all of these places can get you a real nice supply of sparkling wines. From there kegging wine to have on tap after a long day of work can be a done or can be done by a professional for a portable bar experience!