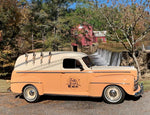 8th Wonder Brewery 
An amazing tap room that truly embodies the spirit of Houston brewing! They offer brewery tours year round where they show off the process of making their year round, tap exclusive, and limited edition brews like their very popular Cloud 8 Hazy IPA (6.1% ABV). 
Spindletap Brewery 
Successfully embodying the economic "gusher" that was oil in Texas' history, Spindletap Brewery in Houston highlights Texas' new economic "gusher"... Brewing. With 10 different exclusive brews on tap like their popular 5% Tint - Session IPA (5% ABV) and a plethora of diverse cans you can buy like their classic "Houston Haze IPA" (7% ABV), Spindletap stays true to the brewing spirit that lies within Houston. 
Karbach Brewing Co. 
The Karbach Biergarten is open to all ages as it breeds a family environment but only offers alcohol to those 21+. Karbach offers a unique line of brews including small batch barrel aged beer that infuses the aromas of previously housed bourbon, tequila, or wine into the brew. And with hearty mainstays like the Love Street Blonde (4.9% ABV) and the Hopadillo IPA (6.6% ABV), Karbach brings the whole community together with their outstanding and unique brews! 
Under the Radar Brewery 
Coming from a very humble garage based homebrew operation, Under the Radar Brewery started off as a hobby that then turned into a passion that then turned into a career. Offering just a small variety of small batch brews, they have a large taproom with lots of outdoor seating. Their most popular mainstay is their Radar Love (5.2% ABV). 
Baileson Brewing Co. - Boulevard Oaks (Rice Village Area) 
A friendly neighborhood pub located in the Outskirts of Rice Village area in Houston Texas. Specializing in Malts and Stouts, they brew their beers in small batches to ensure quality and diversity in their taproom.
Sigma Brewing Company 
A brewery started by a bunch of dudes who enjoyed good brews and good times! Located in the heart of Houston Texas is Sigma Brewing Company. They come prepared with a variety of unique brews on tap like their "Burial in Space" Imperial Stout (15% ABV). 
11 Below Brewing Company - Houston Texas 
A brewhouse founded by a small team of people who specialize in crafting brews that keep people refreshed in the hot Houston weather! They have a plethora of  Mainstays, Seasonal, and specialty beers, including their very limited Big Mistake Barrel Aged Imperial Stout (12.5% ABV). 
Eureka Heights Brew Co. 
Named after the fault that runs underneath the foundation of the brewery itself, Eureka Heights Brew Co. specializes in (mostly) low alcohol beers and seasonal stouts like their Tipsy Clover Irish Stout (4.2% ABV).. They offer beers by the pint and 32 oz. growlers to take beers home! They also have mainstay food trucks on different days of the week! 
Ingenious Brewing Company 
Ingenious Brewing Company makes "Ales for the Open Minded". A small batch brewery that is constantly changing their brews, they aim to push boundaries with brews like their Tart Sours and Milkshake IPA's. With a 2,000 square foot taproom with 24 taps and Air Conditioning, Ingenious Brewing is a great place to taste a variety of brews! 
Saint Arnold Brewery 
Saint Arnold Brewery is Houston's oldest craft brewery! Open 7 days a week their team strives to encompass the old soul of Texas brewing in every pint they pour. They offer hearty mainstays like their Lawnmower German Kolsch (4.9% ABV) and ciders such as their signature Saint Arnold Dry Cider (5.9% ABV).