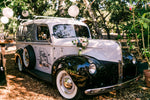 In our brief history running Tap Truck, we have been excited to tap a variety of beverages.  Here is a list of our favorites thus far.
Kombucha
Kombucha is quite the treat!  As the world of kombucha has grown so much in the past few years, we have seen a variety in Southern California that we really enjoyed. Acai Berry, and passionfruit are a couple just to name some fine tastes. Kombucha simply put is a fermented tea which has a lot of really good probiotics. It is easily found kegged by some of our local shops in San Diego.  This is usually pushed out with CO2. 
Lemonade
Nothing is better on a hot day! Putting lemonade on tap is easier said than done. It requires nitrogen because otherwise the drinks will become fizzy. When it comes to the making of the lemonade and putting it in a keg it is important to strain it. Like anything going through a beer system it is important to have filtered liquid otherwise you could clog your lines. Believe it or not we have even seen craft unfiltered beers clog a beer system! 
Infused water
Strawberry Mint, or Lemon Cucumber, or Citrus Mango, all of the above is a nice hint of smooth flavor to savor. Infused waters are carefully pumped with nitrogen and garnished for presentation. If you want that sensation of a sparkling seltzer then the infusion can be on CO2 as well. 
Soda
Both craft sodas, along with the other favorites of, Coca Cola, Sprite, Fanta have been served by Tap Truck. We have found kegs as well as filled our own kegs with the good ole pop. It of course is carbonated with CO2 to be served on draught. Any soda can be served off a Tap Truck, so the sky is the limit. What's your favorite?! 
Gatorade
Tap Truck has whipped up an awesome batch of Fruit Punch Gatorade to be served ice cold for the guests. Gatorade has to be tapped with nitrogen as to not bubble up and change the flavor. This is so exciting when we served it at a soccer game. Watch the paint though! 
Hot Apple Cider
Yes, hot and yummy fresh on tap. We really did it and made a special home brew with cinnamon and cloves. Check out our next pick for more excitement! 
Hot Chocolate
Wow!  The boys with Tap Truck did it again. We reverse heat treated our beer system to serve and keep hot the Cider as well as the hot chocolate. It was so good and so different to see the hot drinks filling the cup, steaming to get a nice touch of whipped cream. The crowd loved it; the only headache was cleaning things up after. 
Cold Brew Coffee
This is a fan favorite! Everyone could use a touch of caffeine, so it is so cool to see people's eyes light up when they know they are in for a real treat. Cold brew coffee is usually pushed out with nitrogen to keep the beverage smooth. We have served it at events with caramel or vanilla simple syrup and some cream. Splash some extra cubes in to give Dunking Donuts or Starbucks a run for their money! 
Root Beer
Such an American classic especially when we go for the full-blown dessert treat, Root beer float. Yes, a straw and spoon are needed to properly enjoy this creation. Tapping root beer is just like tapping soda for us. The effect of knowing we can create a little root beer float for guests really makes people eyes light up.
Tap Truck continues to look forward to tapping all types of drinks for all to enjoy. We shall look forward to letting you know what we continue to conquer.